Regular price
$99.00 USD
Sale price
$69.00 USD
Unit price
per
Sale
Sold out
Outdoor electric water filter, survival water filter with dual-filter 0.01 micron 5-stage filtration system, an emergency light, ideal for camping, hiking, RV life, survival, emergency, and outdoor activities.
Share
View full details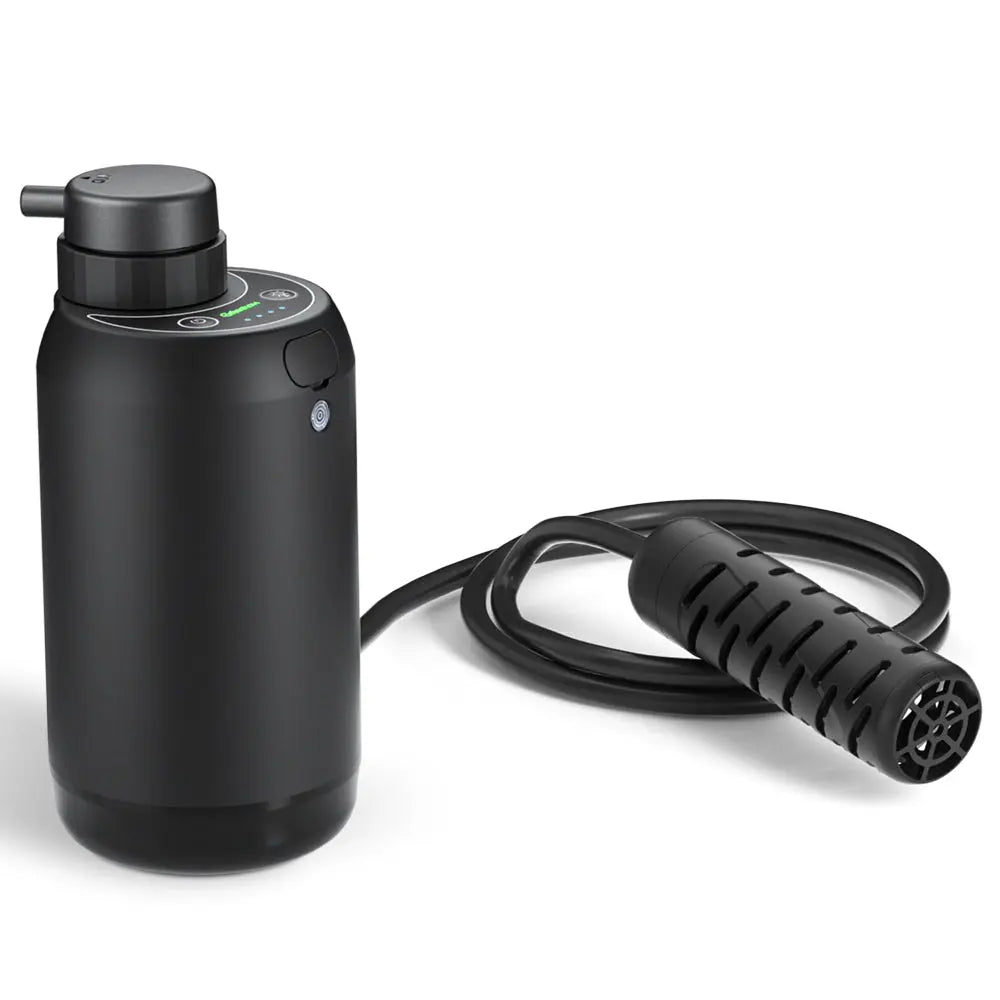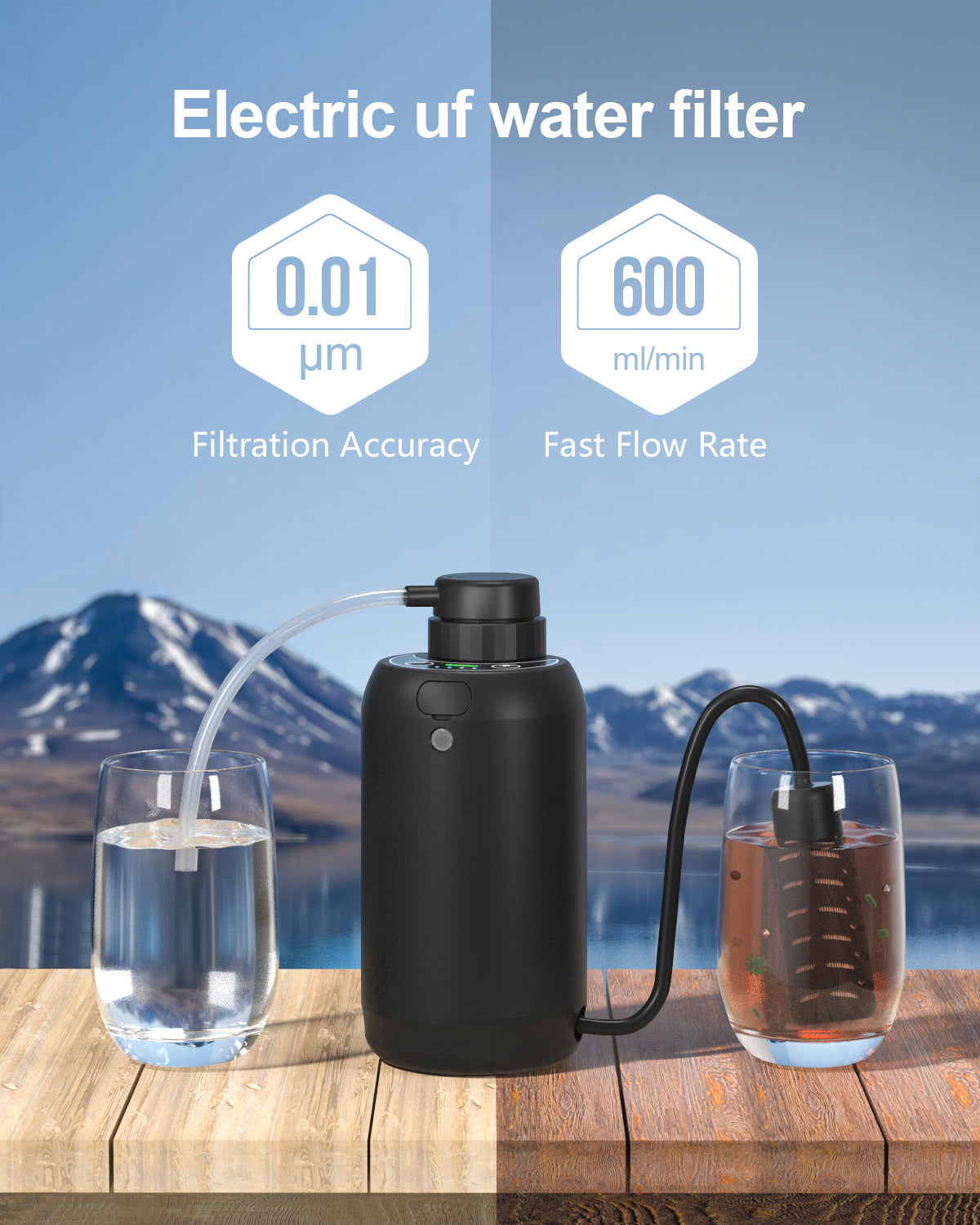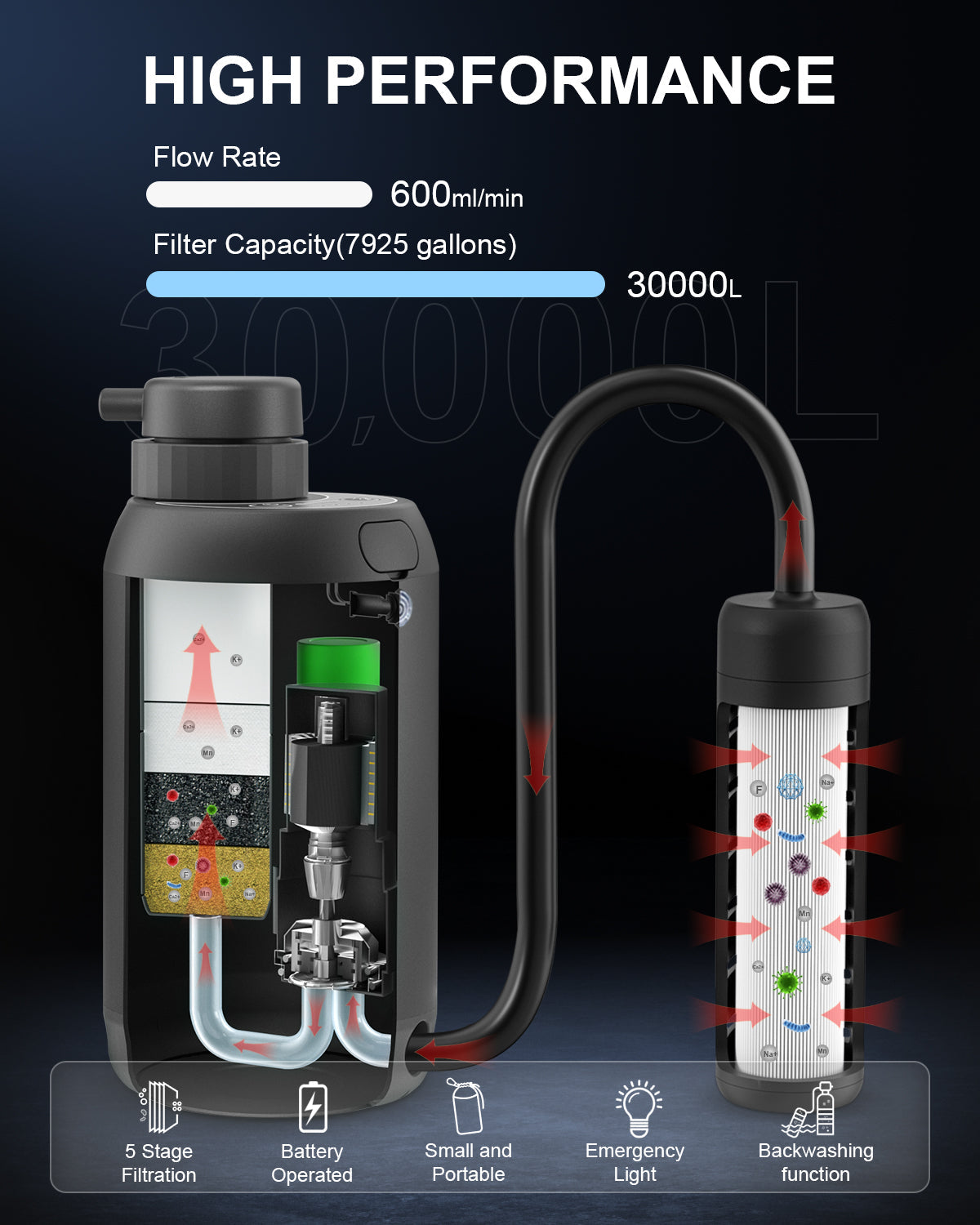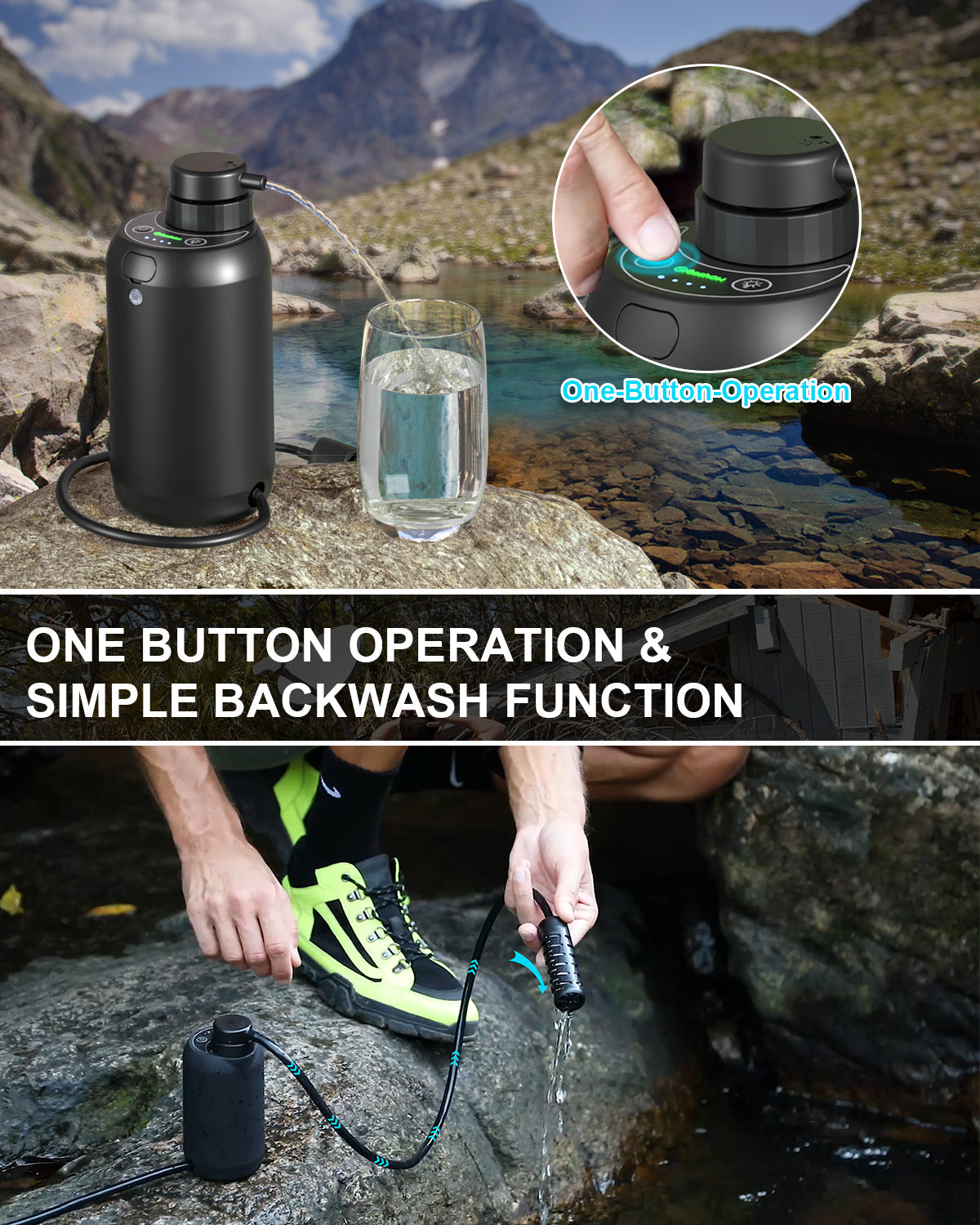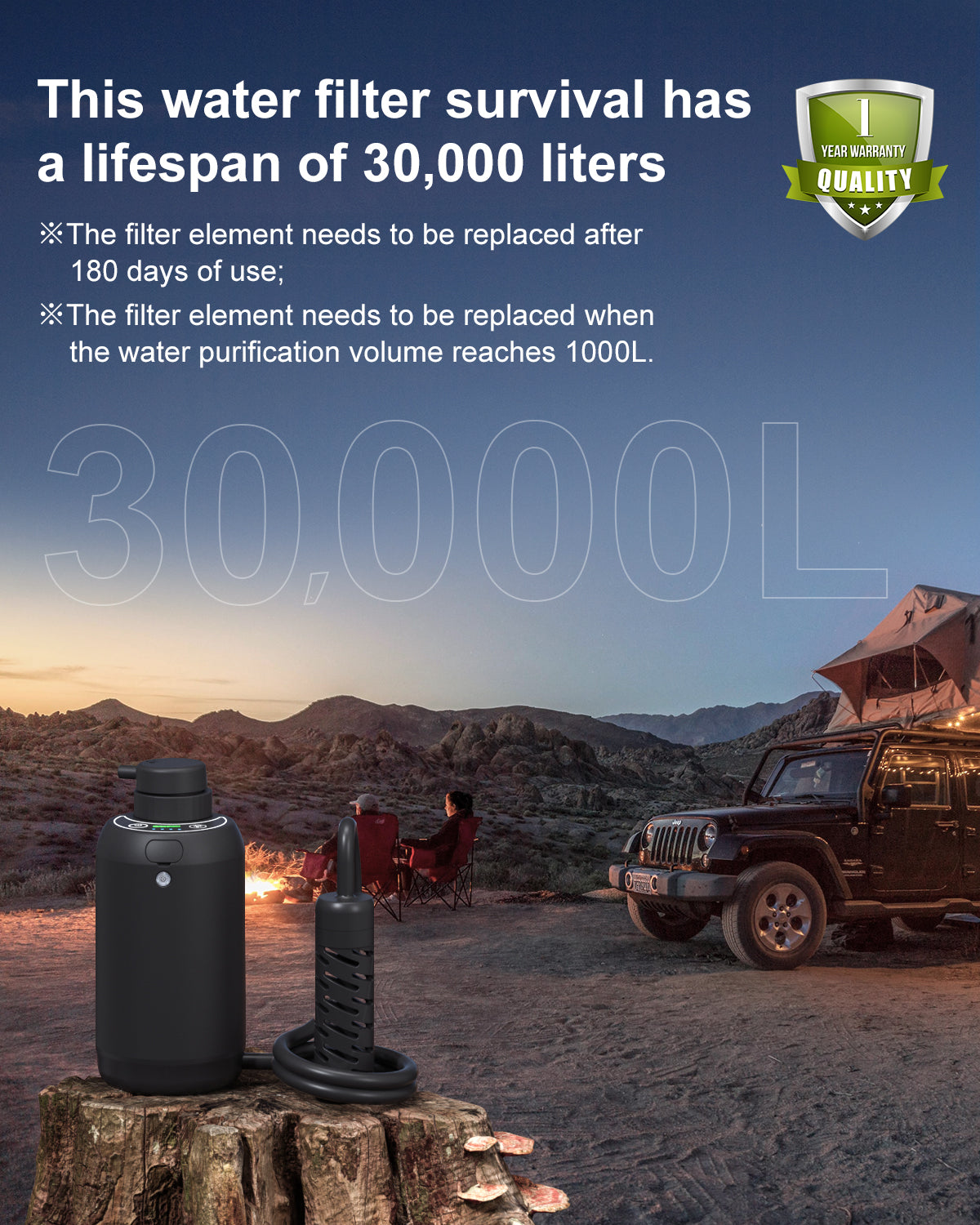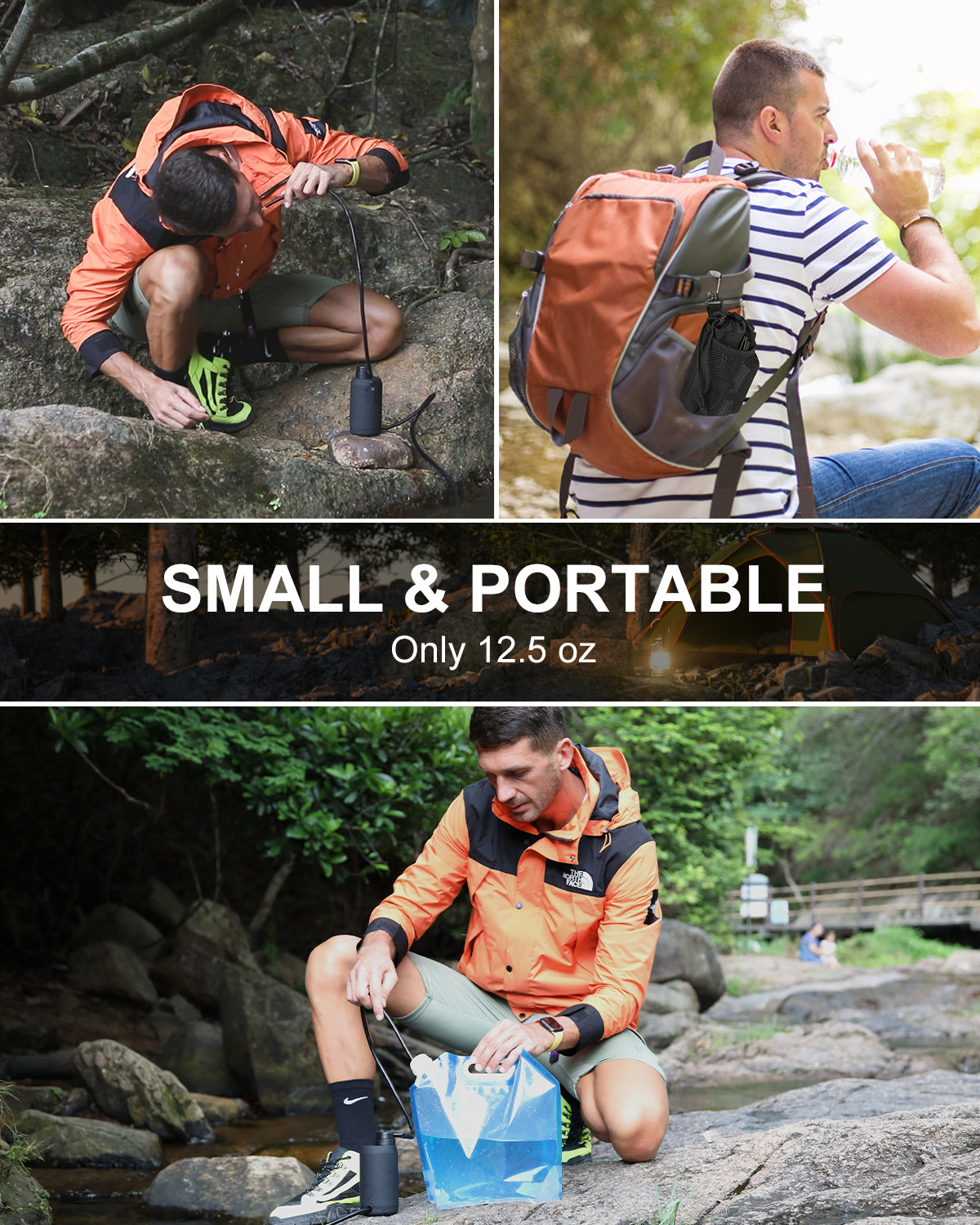 Amazing gadget. Perfect when you don't have the time or energy to sit there and pump water. Great for quick stops at streams to fill bottles. Even better for cleaning larger volumes of water for cooking and cleaning - you can leave it filling a bucket while you do whatever else you need.Highly recommended.
Exelente producto. Nunca antes filtre agua tan rpido. Un sabor exelente del agua. Muy saludable.
This Greeshow Portable Water Filter Survival, Electric Water Purifier with 0.01 Micron 5-Stage Filters, Battery Operated Water Filtration System with Emergency Light, Water Filter for Sports Camping Hiking (Water Filter, 1)Greeshow Portable Water Filter Survival, Electric Water Purifier with 0.01 Micron 5-Stage Filters, Battery Operated Water Filtration System with Emergency Light, Water Filter for Sports Camping Hiking (Water Filter, 1) is a bit overwhelming in the beginning but easily becomes simple to use. Instructions are easy to follow and the filter seems to work effectively. Easy for travel, compact. Quite a few pieces but manageable if put together i one bag or other container so as to not lose pieces. This is a good portable water filtration system. I recommend this item.
Back up portable for shtf. High flow rate. Reliability will be noted after some more use is clocked.So far decent product easily charged via solar. Thanks and God bless
This water filtration system is awesome after you are able to figure it out. Just the thought that you can purify 64 liters of drinking water with one charge is insane! With one charge of this water filtration system I could last 30 days by myself in the wild and have fresh drinking water. That's because of the 2,800 mAh lithium battery, and yet this 5 stage filter weighs less than a 1/2 pound and perfectly fits in my backpack. It has a very small but bright LED light incase of emergencies, or if you need to fill up when it's getting dark. I love that it's made in a way so that I don't have to put my mouth in the stream. Some other great points about this unit is that it can be taken overseas to protect you from bad water, it charges with a USB cord, and it has a battery indicator light to let you know how much of a charge is left. The battery charge seems to last a very long time. Obviously, when using this you want to try to find the cleanest water to start with. This filter us
Collapsible content
DETAIL

The Greeshow Rechargeable Outdoor Water Purifier fits into any pack pocket, requires zero setups and ridiculously easy to use, and makes clean, great-tasting drinking water for Outdoors, Survival, Travel, Camping, Emergency, and Everyday use by simply pressing a button- 700ml (23 oz.)/min. The automatic filtration process is initiated and runs effortlessly. On-the-go filtration and purification for the hiker, backpacker, camper, emergency prepper, or a global traveler seeking fast-flow purified water for chugging, filling hydration reservoirs, or cooking. Simply—Throw. Touch. Drink.
FEATURES

Model number: GS-2801

Power input: DC5V.1A

Battery capacity: 2800mAh, 3.7V

Product size: 160 x 107 x 53mm

Charging port: USB-type C

One Full charge:  Could purify 64L (2160 Oz) of water.
Enough for one backpacker to use for 30 days.


Filter element accuracy: 0.01 micron

Fast-Flow Rate: 350-700ml/min
determined by the power and the degree of blocking of the filter element

Auxiliary light: Yes

Net weight: 12.3oz (350g)

Filter element capacity: 1000L (different depending on 
the water source)

Working temperature: 5°C-40°C

Material: Food -Grade ABS material, hemodialysis-grade ultrafiltration membrane

Active Technology: Electroadsorption and ultra-powdered activated carbon

Removes: Waterborne pathogens (99.99% of viruses, 99.9999% of bacteria, 99.9% of protozoan cysts), including Rotavirus, Hepatitis A, Norovirus, Giardiasis, Cryptosporidium, E. Coli, Cholera, Salmonella, Dysentery and more.

Filters: Particulates (sediment, microplastics) and ultra-powdered activated carbon adsorb many chemicals, pesticides, herbicides, heavy metals, VOCs, flavors, and odors.



Filters lifespan: The product cartridge is used for more than 180 days, or the water purification volume reaches 1000L.

Maximum suction: The standard suction pipe of our product is 1m, the out pressure pipe is 0.5m and the maximum support height is 1.5m

Certificate: FCC/ FDA/ UL

SHIPPING

30-Day Money-Back Guarantee and 1-Year Warranty Against Manufacturing Defects. In case of any broken issues, please contact us without hesitation.
Compact & Easy to Carry

Just Throw, Touch & Drink

Power Bank Rechargeable

Emergency Survival LED Torch