Light = Safety, Security, and Motivation 
Light is essential for several reasons. The first and most obvious one is to see things. if you're in an unfamiliar area after dark, trying to make your way around a hasty campout, or a multitude of other reasons, you gotta see. That's the safety part.

Light is also important for security purposes. It's a quick way to scare off predators, mostly the animal type, but it works on people too.

It's also an incredible motivation tool. With the proper training and mindset, the darkness can be your friend and its own version of safety and security. But for most people, the darkness is an unfamiliar and scary environment. A light source, even a small one can induce an incredible feeling of motivation.

A few principles about bags and lights:
This is a small bag. Resist the urge to buy the biggest and best flashlight out there. You won't need light forever, and you don't have to light up an entire city.
Stick to AA and AAA batteries. They're some of the most common batteries around, so if you needed to replenish your supply before making it home, they're easy to find. They're also inexpensive.
Resist the urge to buy rechargeable lights for your bags. They may be great at home, but I promise that with a rechargeable, you'll really really need the light from your bag someday just to find out that the battery is dead. 

1. Flashlight. I recommend a Mini Maglite powered by AA batteries. It's small, durable, easily repaired, and cheap. It's such a utilitarian device that I don't even recommend an upgrade. 

The Mini Maglite also has the ability to use in candle mode by pulling the main cap off, switching it around to the other side and using it as a base. There you go, the light will stand up like a candle.

UPGRADE: If you insist on buying a bigger, brighter, tactical, and certainly more expensive flashlight, make it part of your EDC, not your Get Home Bag. If you decide on a different light, just do yourself a favor and stick with AA or AAA batteries.

2. Red Lens Filter. This is another reason I recommend the Mini Maglite. It's just too easy and inexpensive to buy the Mini Maglite kit that comes with a flashlight plus the lenses.

The reason for the lenses is so that you can still use the flashlight at night without others seeing it if you're trying to stay hidden. I'm not even talking a full on zombie apocalypse here. You know as well as I do that even a small incident like the power going out, a political event, or even a sports loss can induce rioting, mobs, and looting. In situations like that, you don't want to be seen as you make your way home.

Using a red lens decreases the distance the light can be seen and also helps preserve your night vision. It's a win-win. You can use the light but still also see better into the dark around it.

3. Headlamp with a Red Lens Mode. There are few back-ups in the Get Home Bag, but the flashlight is one. It's not just a back-up though. A headlamp is also an incredibly more useful light, as it allows hands-free usage. There have been times I've used both lights at the same time, but 9 times out of 10 I use my headlamp only. 

You can buy a cheap one for not much more than $10 or go all out on a more expensive one. I went middle of the road for the one I chose, as I like some of the special features. For my kids I bought really cheap ones, as headlamps are the most commonly broken item in their bags.

UPGRADE: I like the Black Diamond Storm 375 for my own bag. It has a Brightness Memory function that lets you save the level you previously had it turned to and a lock function so you don't slip up and shine full blast in a sneaky ninja type situation.

4. Batteries. Carry a spare set of batteries for both of your lights. Like I said, lights are one area where back-ups are worth the weight in this small Get Home Bag. Any brand of batteries is fine.

I buy cheap Amazon branded ones so I can get more in bulk. It also makes me a little happier that they arrive in a cool reusable cardboard box instead of a plastic container that requires a hatchet, blowtorch, and explosives to open.

UPGRADE- There are two staged upgrade options for batteries that you can purchase. I would suggest you upgrade batteries at some point, but remember, the main point right now is to get your first bag together. Upgrade later unless you have the spare funds right now.

Battery UPGRADE 1- Energizer is currently making batteries that boast a 10 year shelf life.

Battery UPGRADE 2- Tenergy batteries are the gold standard for long shelf life batteries. If you decide to upgrade to Tenergy, go the rechargeable route and buy a charger as well. It will save you money in the long run, but with a bigger upfront investment.

I know I said NO! to rechargeable, and I stand by that, but not in regard to Tenergy batteries. I wish I'd bought Tenergy batteries as a new dad almost two decades ago. I feel like I've spent most of my life savings on batteries for toys and stuff.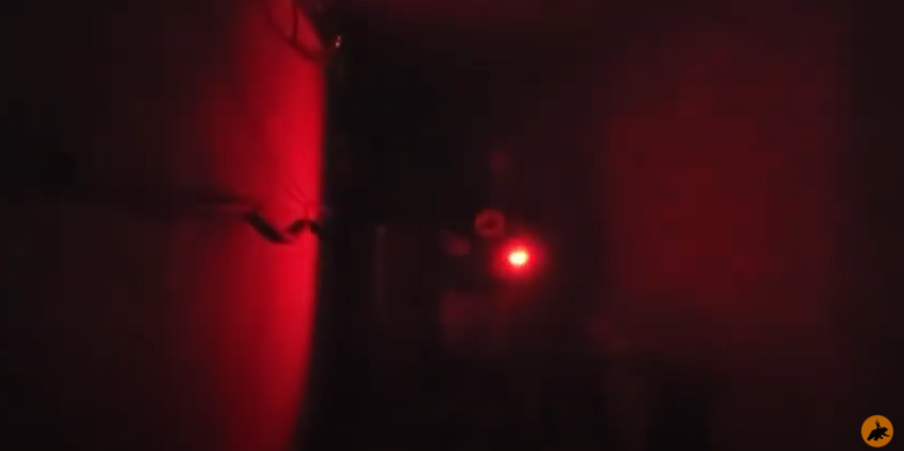 Check out the difference between the regular lens and others on a flashlight in my dungeon (Yes, I have a dungeon under my house).
What to expect for tomorrow...
Tomorrow we go over the tools you'll need to carry.
I'm talking hammers, a socket set, a rechargeable drill and three spare batteries, and...I'm just kidding.
You'll likely be surprised how few tools you actually need in a Get Home Bag.
Copyright © 2022 Dr. David Powers- Rugged Dad, All rights reserved.
You are receiving this e-mail because you signed up for the 30 Days to Prepped Course. You're awesome and I commend you. You have a desire to protect yourself and your family by being prepared for emergencies, and that is an admirable trait.

Our mailing address is:
Dr. David Powers- Rugged Dad
739 Sandy Lane
Surfside Beach
,
SC
29575